BRITISH WOOL


The British Wool Marketing board needed to promote people to buy British. To do so, we decided to imbue every woolen product with the personality of the sheep that gave its locks to make it.

OOH includes actual oil portraits near popular tourist destinations where British Wool products could be found.

Buckingham Palace:


Savile Row:



By using their mobile devices, people are given a deeper dive into the sheep's story and a list of nearby retailers that feature British Wool.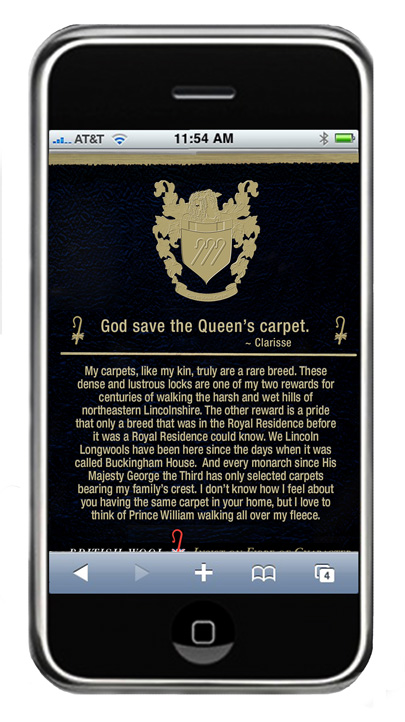 The products themselves reinforce the message in partner retail stores.




The mobile experience also provides price comparisons for similar items nearby and online.




The website encourages exploration with 60 different portraits - one for each breed - of British Wool.




Choosing a portrait brings up that sheep's personal profile.




The "Collection" showcases products made by each sheep's wool, linking to retailers that carry them.




When a sheep's favorite song is selected, iTunes opens to the British Wool album "Shorn," a collection of ambient pastoral sounds from the British Countryside.




The print works as more of a teaser and reminder, putting the character first.




This is spec work, but the print ad that launched this entire idea made Mark Fenske smile.

Agency: VCU Brandcenter || AD: Shane Knight